Souvenir Patches: A Colorful Collection
When I saw first saw Daniel Daugherty's souvenir collection of patches and badges from around the world, I was immediately intrigued by them and asked if I could feature them here.
Then it hit me why I was so drawn to Daniel's patch-covered bag– it reminded me of my beloved girl scout sash, stitched with badges earned for "essential" scouting skills like baking cookies and pitching a tent. I eventually outgrew the scouts and stashed the sash away, but secretly missed collecting the colorful badges.
Daniel's messenger bag is like the grown up version of a scout sash– but instead of building a campfire or tying a knot, Daniel has crossed oceans and climbed mountains to earn his badges. Each of Daniel's patches reflects a country or region he has visited.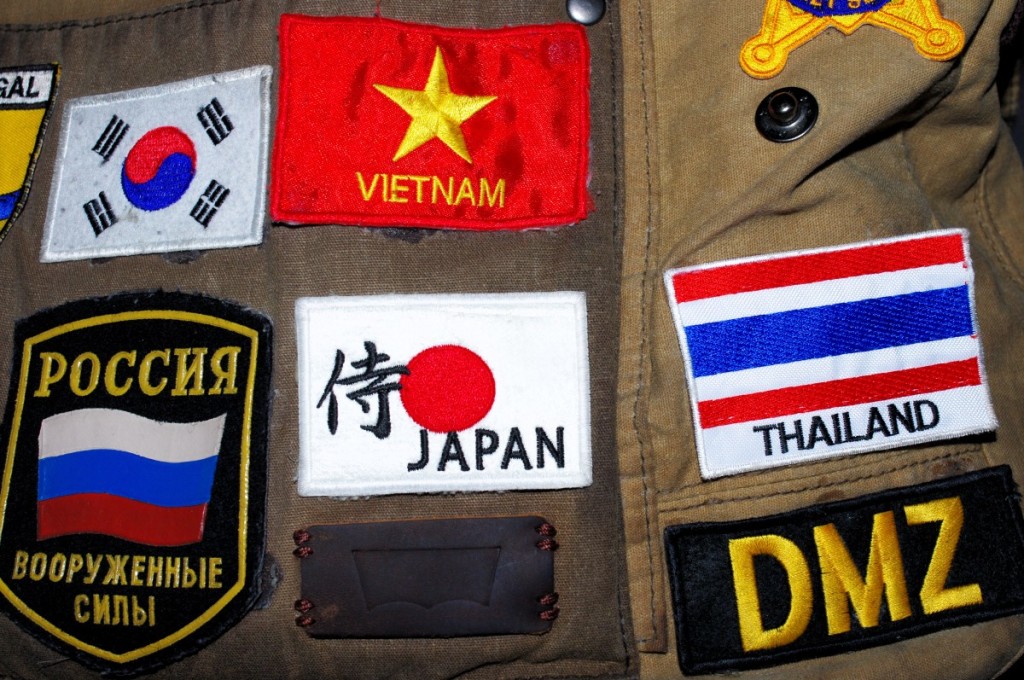 Collecting the same souvenir from place to place sounds like it would be easy enough, but as Daniel learned, that wasn't always the case– at certain destinations, the patches were tricky to find and he would sometimes find himself going out of his way to track down a prized patch.
Each Souvenir Patch represents a Memory
A Souvenir Patch Collection as a way to Connect with others through a Love of Travel
As Daniel's souvenir patches quickly accumulated, he discovered an unexpected benefit of his collection– they became a way to connect with others about his travels.
People regularly ask "have you really been to all those places?" I love being able to say "yes" and talk about the places I've been and loved. Now I'm an English teacher in Korea and my kids love looking at the flags and asking which is which. Lots of adults do, too.— Daniel Daugherty
Special thanks to Daniel Daugherty for sharing his souvenir patch collection and photos. Check out Daniel's travel blog, teflorbust.wordpress.com and his travel photos at google.com/+DanielDaughertyinKorea.
Do you have a favorite souvenir collection? Share in the comments below!