Kiyomizu temple, the Eiffel tower of Kyoto
If you're like most travelers, you've probably seen a dramatic photo like this one of Kyoto's Kiyomizu temple, perched in the trees like a bird's nest, and thought, I must go there.
That is, until the bus drops you off at the bottom of the hill and you are left looking straight up at the nearly half-mile incline standing between you and the temple.
Fortunately, the road to spiritual enlightenment is paved with shops.
Family owned shops, sweets stands and tea shops all make perfect pit stops during your trek up the hill. And as a bonus, by shopping your way up to the temple you'll actually be participating in a time-honored custom followed by temple visitors for the last 1000 years.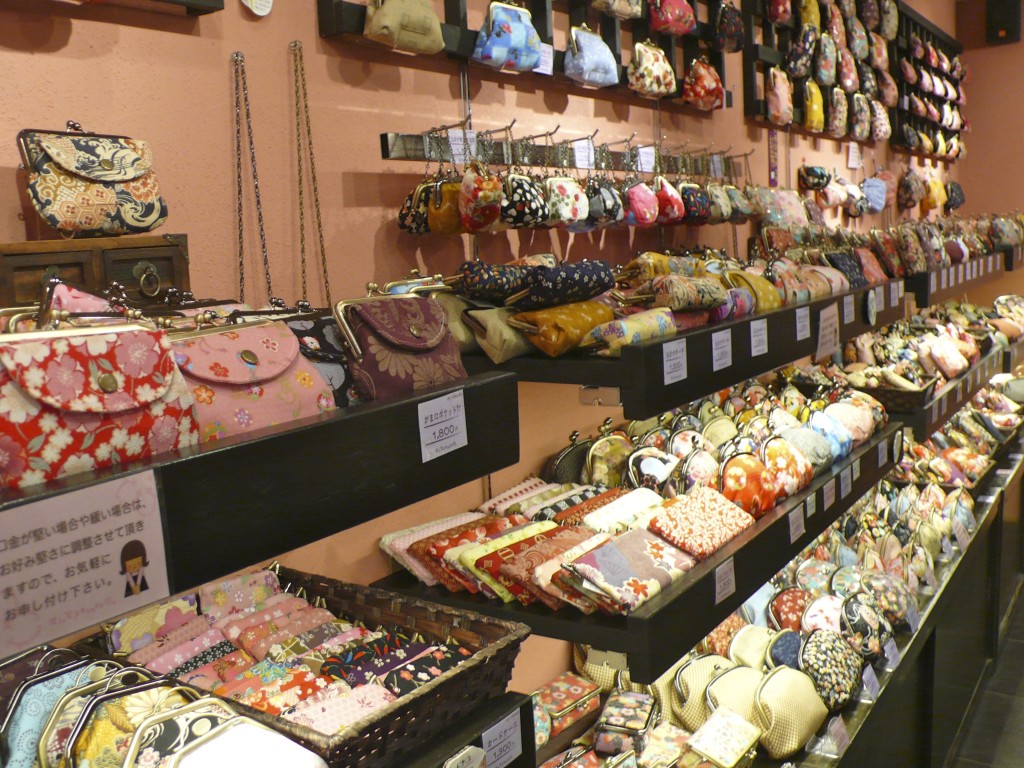 On my own journey to enlightenment, I found this excellent Japanese shop that puts a modern spin on Kyoto's traditional textile industry, creating adorable pouches, purses, wallets, and iPhone cases from locally sourced textiles. all made in Japan.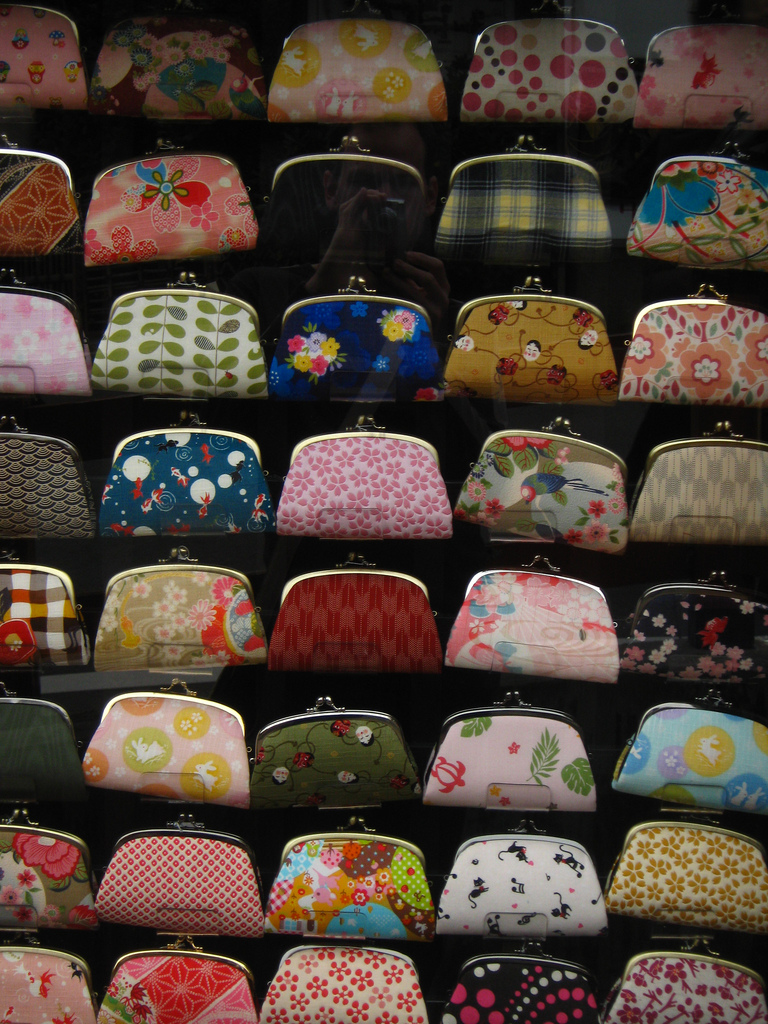 I loved the vibrant colors and patterns and had a hard time deciding between a velvety soft pouch and a more intricate embroidered one.
Because nobody likes change.
I didn't realize how much I needed a change purse until I actually bought my Japanese souvenir. Now, instead of ending the day with a fistful of change rattling around at the bottom of my bag, I instead tuck it away in my little Kyoto pouch, closing it with a satisfying snap. The large version I bought also neatly fits my subway card, a lipstick and even keys.
Prices for these Japanese souvenirs were ridiculously low, especially considering this is Japan.
Change purses like the one I bought came to about $12 US ($7 for mini ones). Full size purses were only about $35 or so.
Lesson learned– stock up for Japanese gifts when you see something you love.
Now because this might be one of your first Japanese shopping stops, you might be tempted to hold back on buying much, preferring to wait it out to see "what else is out there." That was my thinking as I purchased my single change purse.
Big mistake.
Despite spending ample time shopping elsewhere, I found no other Japanese stores that offered the same value for the level of quality I found here– I wish I'd bought a dozen to stash away for future gifts. Forget "going back" at a later time– it's just not going to happen, your vacation will whiz by before you know it.
Thanks to Krista B. for assistance with this post!
Japanese Souvenir Shopping in Kyoto Details:
Hannari-kyoto
Kiyomizu– Shop is on right hand side, right off the Kiyomizu bus stop, at the bottom of the hill
Prices are very reasonable, running a few US dollars for smaller items up to $35-$50 for a purse (all made in Japan).
Hours: (year round) 10:00 to 18:00
Credits: All photos by Souvenir Finder copyright 2013 except for Creative Commons licenses as indicated. Attributions available by clicking on photo and below:
#1Kiyomizu-dera / http://creativecommons.org/licenses/by/2.0/
#2 Kiyomizu-zaka / CC BY-NC 2.0
#3 Kyoto / http://creativecommons.org/licenses/by/2.0/ By Cameron Macintosh