I have a fascination with border towns– those places that effortlessly hug two cultures and somehow combine the best of both worlds. The Northern Italy region of Lombardy is already distinct from the rest of Italy– swap olive oil for butter and pasta for polenta and risotto, for starters. But if you head all the way north, where you just graze Switzerland, you'll come to a spit of a town so unique and filled with surprises that you'll wonder why you didn't plan more time for your visit. Chiavenna was my favorite place I visited in all of Lombardy.
The region of Chiavenna is made up of a few areas– we visited the village, the well-known Acquafraggia waterfall and the Palazzo Vertemate Franchi.
The Waterfall and Palace
The Village of Chiavenna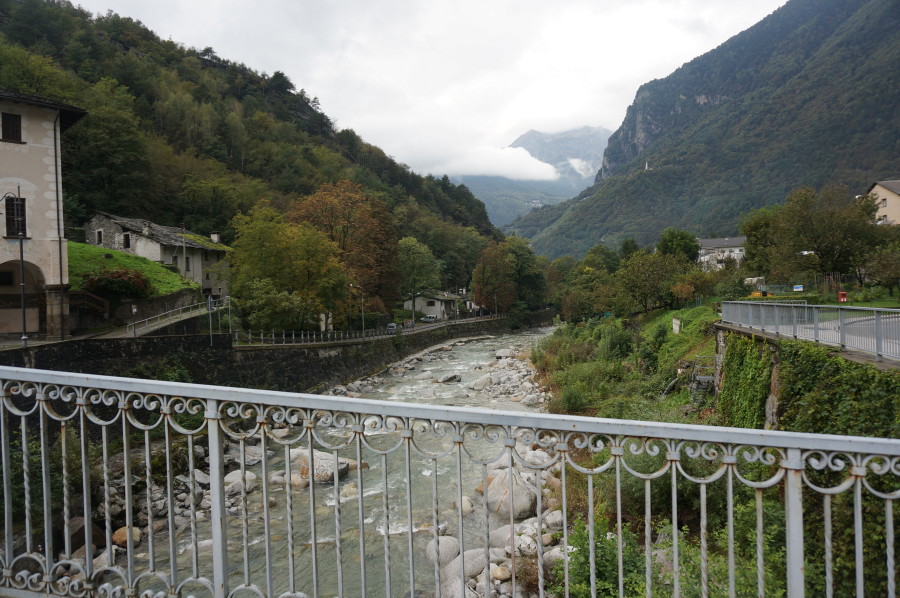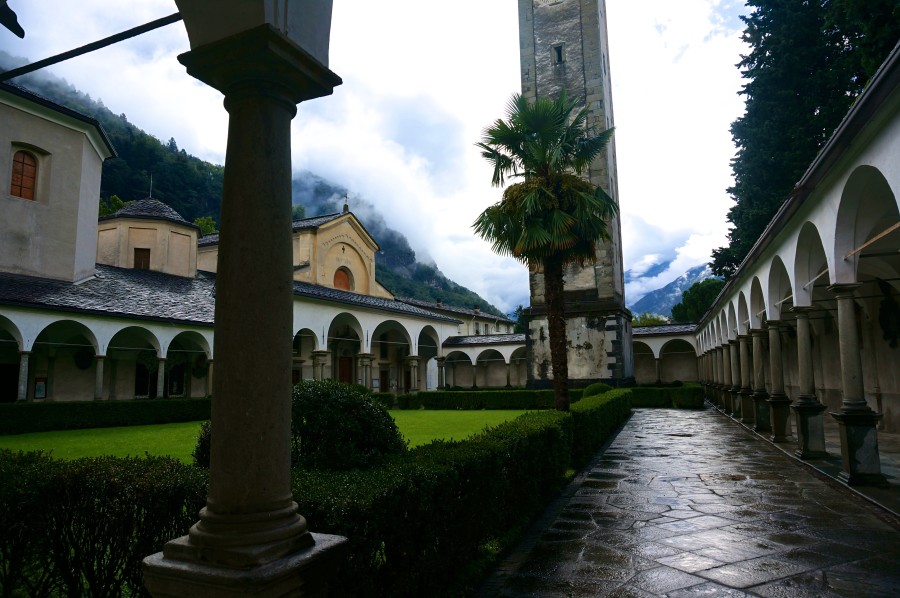 While you can read more about the "what to do's" in Chiavenna in other blogs (or watch this great video) as always, we'll explore the region by what souvenirs you can bring home.
Memories of Chiavenna: Souvenirs
Chiavenna is gorgeous and worth visiting for the spectacular setting and diversity of things to do. So it was a huge bonus to learn that so many unique local products come from the area and can't be found anywhere else. You won't have any problems finding souvenirs here:
Bresaola
Everyone knows Italy is famous for prosciutto ham, but you might be less familiar with bresaola. Bresaola is a dried and aged beef, sliced paper-thin, and a specialty of the Italian alps (note: bresaola is not the same thing as carpaccio, which is raw beef).
The village of Chiavenna hosts a yearly bresaola festival, which we were lucky to catch on our visit. At the festival, more than a dozen small artisan vendors offered very generous samples of bresaola (also available for sale). I thought I would tire of the bresaola after a sample or two but found it strangely addictive, and managed to pack away at least six different samples (all delicious).  If you aren't visiting during the festival, I spotted at least one large deli in town with ample local bresaola offerings.
If you are from the US, you know about the draconian customs laws so you won't be able to take bresaola home with you. But for many of my readers, artisan bresaola from the region will make a fantastic souvenir.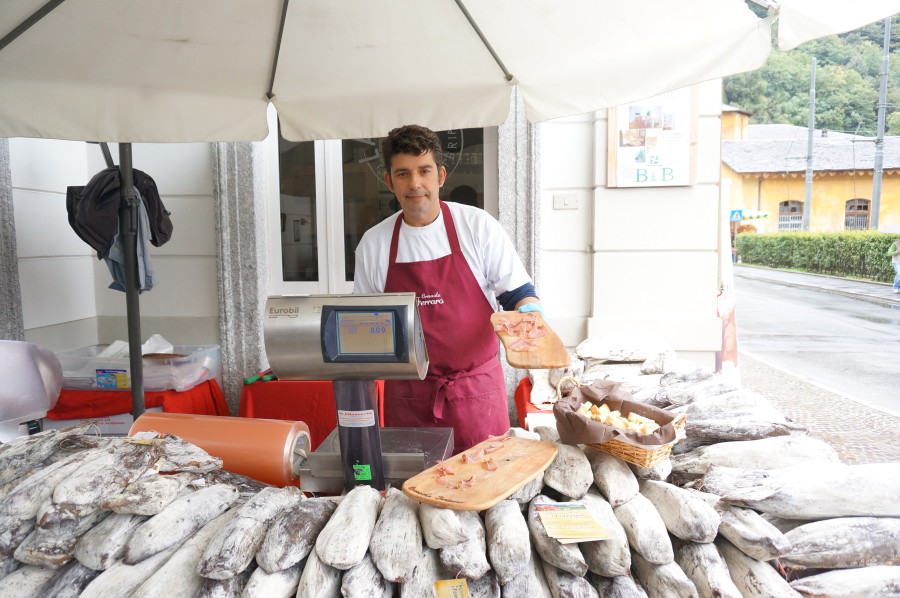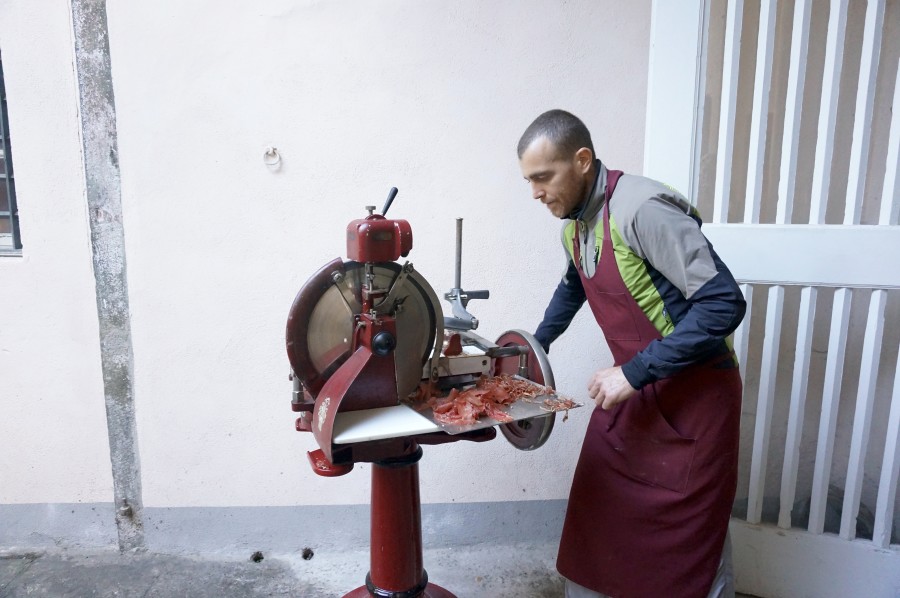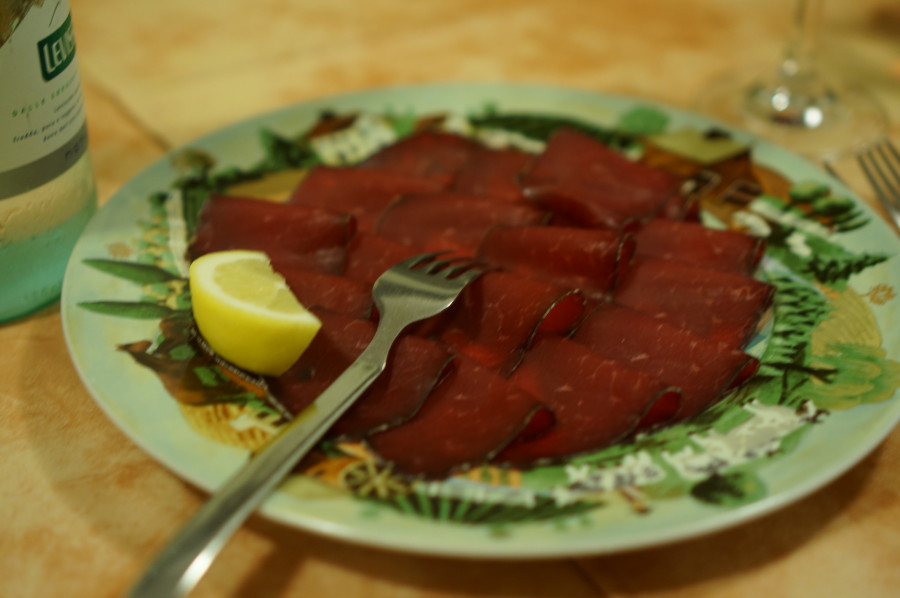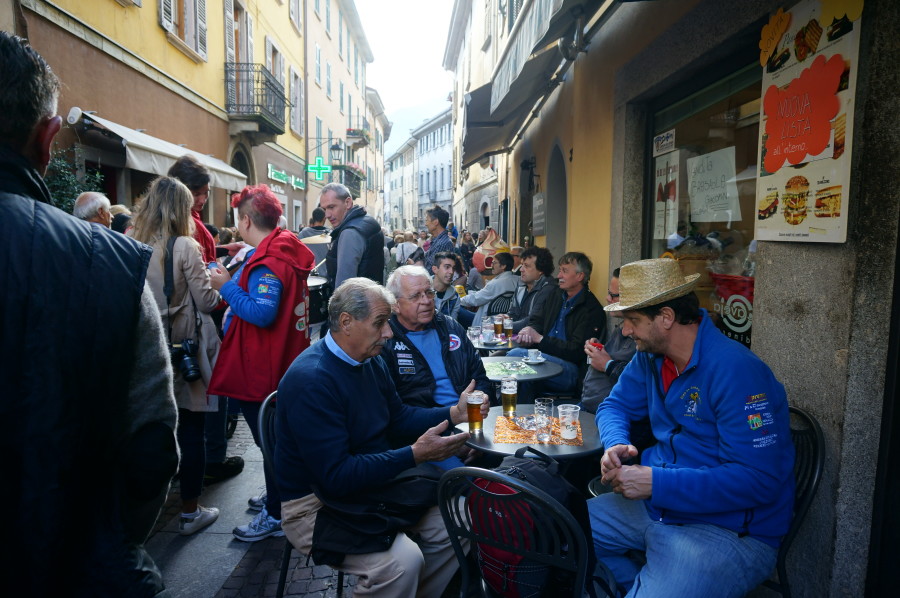 Limestone Cookware in Purio
A local Chiavenna artisan specialized in making cookware featuring the regional limestone (called pieta ollare). This type of limestone is only available in quarries in the immediate area, so it is truly a unique souvenir, unavailable anywhere else in the world. The pots are used in a similar way you would use a dutch often– for braising local meats, especially pork. They are spendy– running around 300 euros for a medium-sized pot– but worth it. There is something about the mineral content of the stone that makes the dishes cooked in it extraordinary.
The other must-have souvenir from the workshop is a hand-crafted goblet, which we were told is used by the Pope himself. These are a little less expensive (about 100 euros) and easier to transport back home.
Biscotìn de prost
Chiavenna has its own centuries-old, regional biscotti cookie. The cookies are melt-in-your-mouth delicious, probably because of the copious amount of butter used. Even the butter is regional, made from the milk of local cows grazing the alps. Biscotti cookies, though a little fragile, have a decent shelf-life so this is a great item to stock up on for gifts.
Dessert Wine from a Palace
If you have a chance to visit the gorgeous Palazzo Vertemate Franchi, you can pick up a bottle of dessert wine made from the surrounding vineyards.
Other Shopping in Chiavenna
Vintage
Sample local Lombardy food products at an Agriturismo La Campagnola
In the shops of Chiavenna, you'll find many local regional food items, including local polenta and different types of buckwheat pasta (e.g., grant saracens and pizzoccheri). To try before you buy, check out one of the area's excellent agriturismo restaurants. We loved the hearty regional food at Agriturismo LaCampagnola (don't miss the local wines and beer too).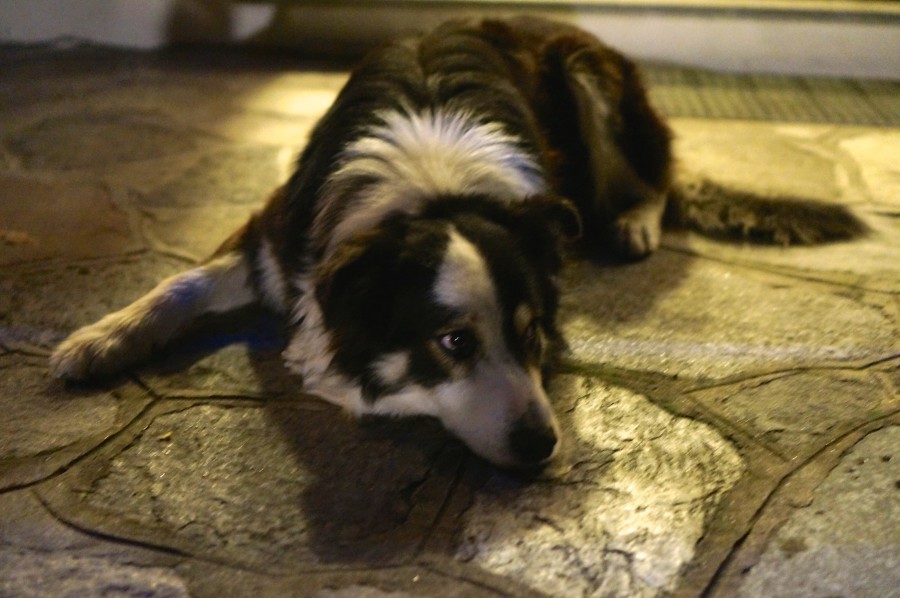 Bonus Souvenir: Swiss Chocolate
One of the great things about staying in a border town is how easy it is to cross over the border and visit an entirely different country. We did just that one morning, and drove the quick 10 km over to Switzerland. After finding the nearest gas station, we loaded up on Swiss chocolate, making a quick stop for photo opp on the way back.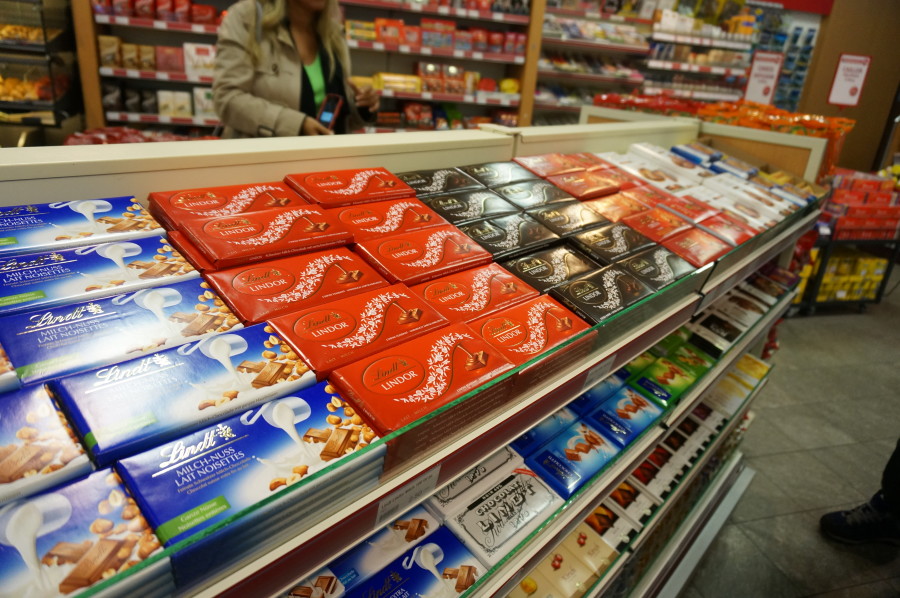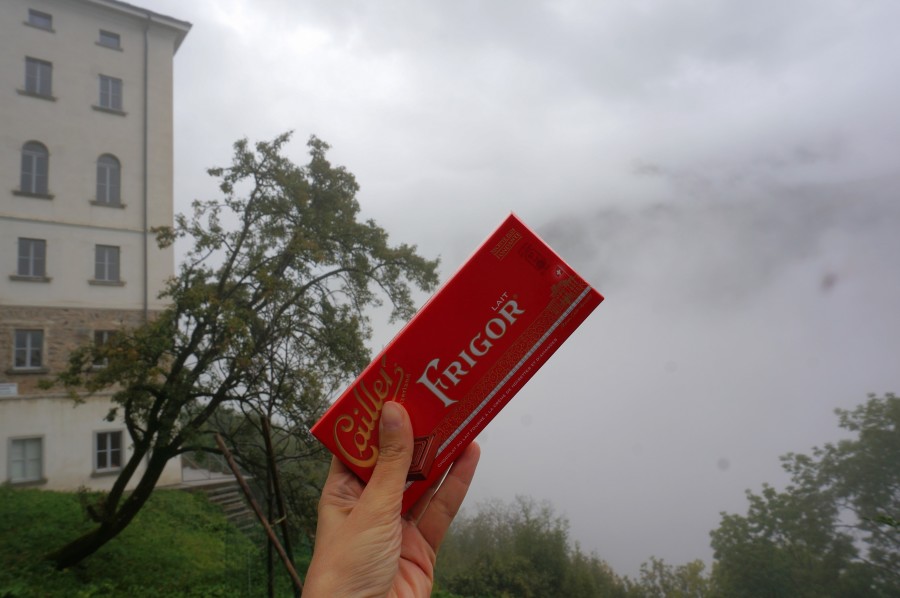 Do you love border towns? Tell us about your favorites!
Disclosure: I was a guest of the Lombardy Tourism board as part of their Blogville program.