In most American cities, I struggle to come up with a unique souvenir to bring home. What souvenir would represent the iconic city experience that wasn't already easily available in my own city of New York? Usually, I revert to food souvenirs, and mostly perishable ones, as those are often best in the city of origin. In Chicago, I faced the same dilemma I'd faced elsewhere, except I couldn't even find a perishable food (umm deep dish pizza) that could actually make it home in tact.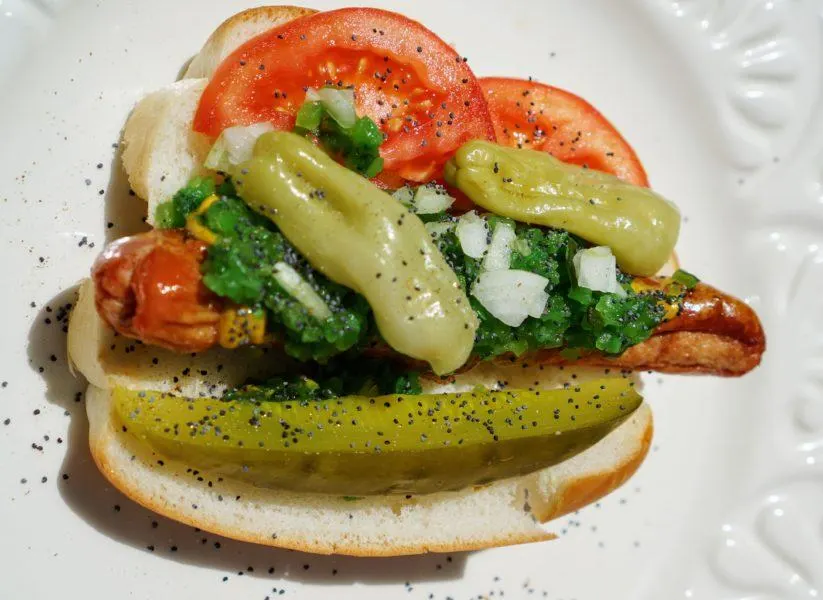 Then while enjoying a Chicago-style hot dog at Wrigley field, I had a eureka moment. What the heck was this neon green relish slathered all over my hot dog? I only needed to ask any Chicagoen to learn that the shocking electric green relish was definitely a Chicago "thing"– and the perfect souvenir.
The super green sweet pickle relish that adorns many a Chicago hot dog is one of the essential seven ingredients to enjoy a proper Chicago style hot dog. The other non-negotiable ingredients are yellow mustard, chopped white onions, a dill pickle spear, tomato wedges, pickled sport peppers, and a dash of celery salt, on an all-beef dog in a bun sprinkled with poppy seeds. When in Chicago, just ask for your Chicago style hot dog "dragged through the garden" which in local speak means with all the fixings.
Chicago Souvenir: Neon Green Sweet Pickle Relish
Before you leave Chicago, make sure to pick up a jar of the iconic neon green pickle relish to replicate your Chicago Style hot dog back home. Yes the color is a little frightful and makes you wonder how exactly it got that way, just try not to think too hard about it. Many local companies make the neon green pickle relish and it is widely available around Chicago– try any supermarket.
Souvenir Recipe: Chicago Style Hot Dogs Dragged Through the Garden with Neon Green Sweet Relish
Making Chicago Style hot dogs back home is relatively straightforward, though there is a recommended order to layering the seven ingredients.
Ingredients for Chicago Style Hot Dog:
all beef hot dogs
poppy hot dog buns (or if you can't find them, sprinkle regular buns with poppy seeds)
neon Green Sweet Pickle Relish
yellow mustard
chopped white onions
a dill pickle spear
tomato wedges
pickled sport peppers
dash of celery salt
Instructions for Preparing Chicago Style Hot Dog:
First, grill hot dogs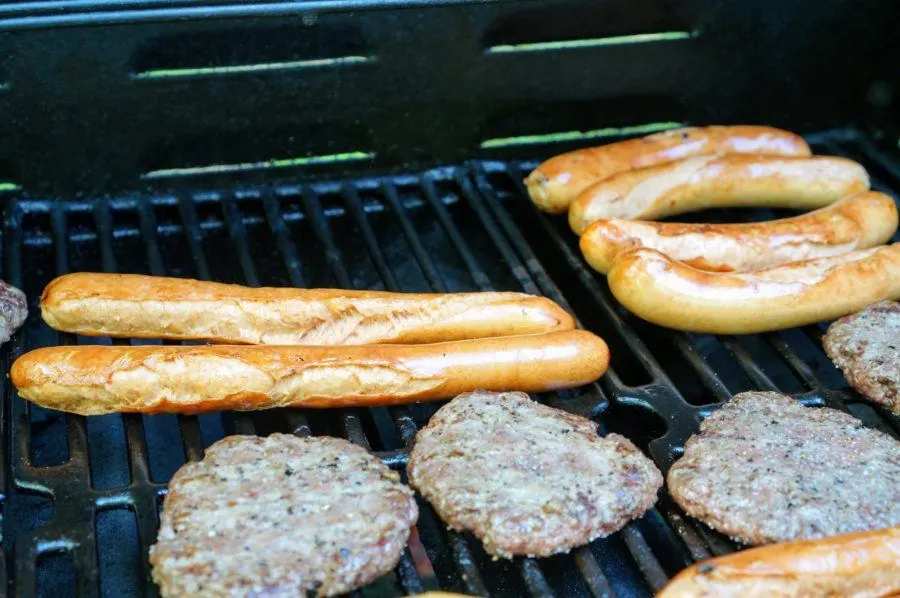 Next, layer your ingredients.Recommended order:
Open your Bun (add poppy seeds). Place hot dog inside. Add yellow mustard. Add neon green sweet relish. Add chopped onions. Place tomato wedges on one side of bun. Place pickle spear on other side of bun. Add two sport peppers on top. Add a dash of celery salt.
When you put it together properly, the Chicago style hot dog is pretty, but tricky to eat with all the toppings.
Pin it!